Wesan Medical Equipment
Vacuum Regulators
We offer a wide range of suction delivery equipment and accessories, inlcuding products by Amvex, Ohio Medical and Precision Medical.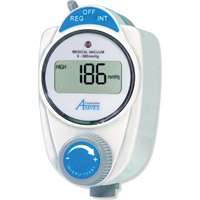 Also available is the standard analog models.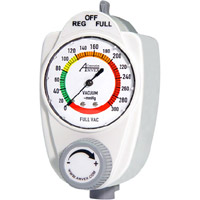 Digital eliminates moving parts, extending the life of the vacuum regulator
Improved accuracy over analog. Accuracy is within +/- 1%
Easy to read display
Low, Medium and High icons are displayed as the vacuum increase

Precision Medical continuous/Intermittent vacuum ragulator
A standard model, and a pediatric intermittent version as well.


Standard and Pediatric models.
Key Benefits
Solid product designs. Made to withstand the use ( abuse ) given to them in the hospital and home care environments.
Low maintenance
Reputable and long standing manufacturer.
Sales and service from one source.
---